Do you follow us on Twitter?- @idreamwithalice
Do you like us on Facebook? – https://www.facebook.com/idreamwithalice
Then you could be picked for Shout-Out Sunday ! Every Sunday we hunt out one of our readers and plug whatever it is they do. If you write blogs, make music, design things or are just a pretty cool person in general then we want to shout about you !
We also accept recommendations over email of people to shout about, so please do not hesitate to get in contact: idreamwithalice@gmail.com
This week's pick was sent to us from US independent label Radikal Records - who are promoting the new track Phat Ass Drop by DJs From Mars.
The DJs From Mars are a pair of Italian DJ pranksters who have over 20 million Youtube views and have worked on mash-up remixes for many artists including Pitbull, Cascada and Sophie Ellis Bextor. Not bad for two guys who started making remixes just for fun! They also wear boxes on their heads.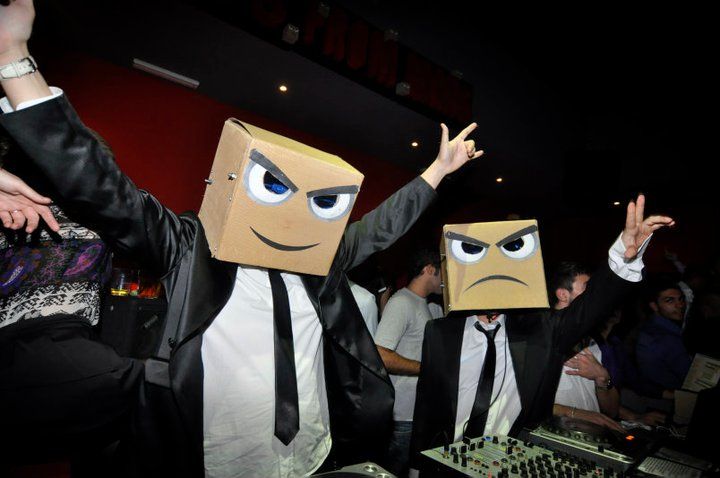 Their new track is totally brilliant - Phat Ass Drop (How To Produce A Club Track Today). It's a tutorial of sorts in dance song format, and incredibly awesome!! It's available to download on Itunes so check it out:
For more info on the DJs and other acts from Radikal Records, follow the links below:
Website: http://www.radikal.com/
Youtube: http://www.youtube.com/user/RadikalOfficial?feature=watch
Facebook: https://www.facebook.com/RadikalRecords
Twitter: @radikalofficial